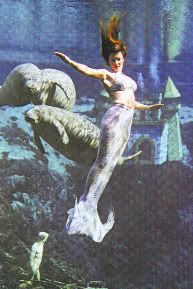 ....AND JOIN THE MERMAIDS.
If anything I am a creature. A creature of habit. Everytime we are in the Springhill area we pay a visit to Weeki Wachee like our first trip to Florida when Bridget was only five years old.
Even way back then, we wanted to be Mermaids.
Somethings never change. Well, maybe somethings......
summer circa 1986