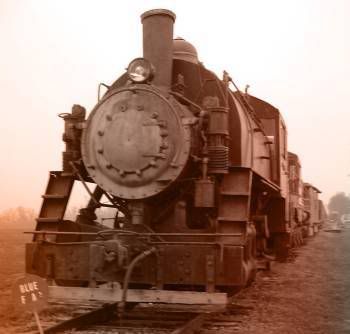 While going through my Bloglines I visited this fellow blogger friend,
Carly
and found that today was the last day to enter the round robin. The theme? Railroads! (Trains)! And I just happen to have one...
Taken several years ago at the Rail Road Museum in my hometown. The old train graces the tracks as you enter the area, very close to the road. Once, about a million years ago, when my daughter was young we would ride this train on various excursions. Like, Morgan's Raiders robbing the train and the Halloween Train. It was always a lot of fun.
This may be a coal driven train.
Find the other round robin participants
here
.