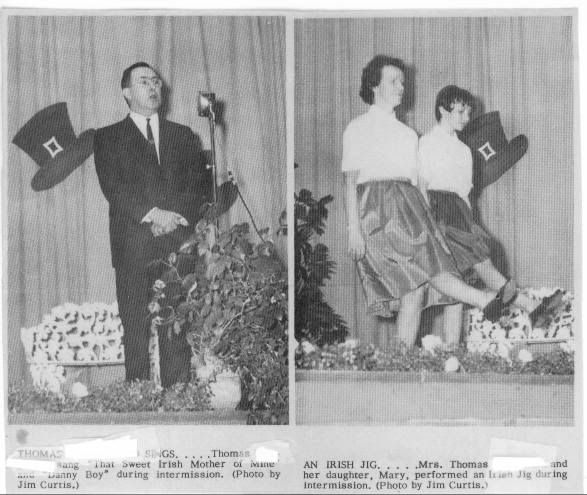 RULE 7 -- After the age of 30, it is unseemly to blame one's parents for one's life.
Easy for Roger Rosenblatt to write in Rules for Aging. Let him put on a satin green skirt and dance the jig with ones Mother in front of the most distinguished constituents of the community. Including your friends. Let this happen to you year after year. While you wait for your cue to get up and make a dancing fool of yourself, your Father is signing old Irish love songs in the spot light.
Let Roger compensate for being shipped to another town to attend high school because your parents are hell bent on you receiving a Catholic education! (if only they knew this was not the Catholic schools of
their
generation!!)
Let Roger cope with his parents being involved with most every aspect of our lives from the time we were in the cradle till we were kicked from the nest...with our walking papers.
Coaching the swim team, car pooling to school, taking us and friends to camp, dragging us to museums, making us go to Mass, and for God's sake, limiting the amount of television we watched.
No No No ... I can never give up blaming them for who I am today!!